Donald Gahadza
Director / CEO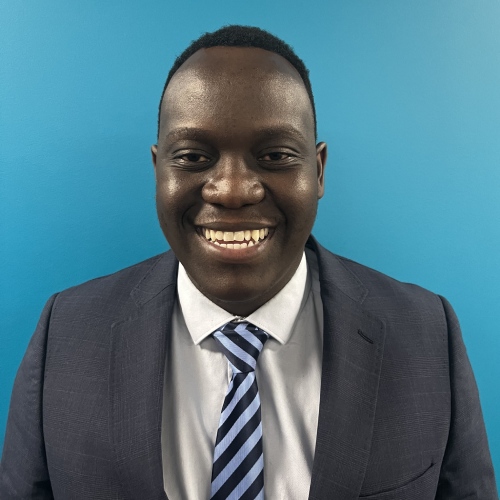 Donald holds an Advanced Honours Degree in Civil Engineering and is currently studying towards a master's in business administration. He has an Advanced Diploma in Community Sector Management and several diplomas in community services and disability. His journey in the community services sector started 8 years ago as a frontline worker and then later working with the First Nations people to access support under the NDIS.
As a director of Care Metaz Global, Donald brings a plethora of leadership skills and expertise. He has extensive experience in mining, fintech and agriculture in Australia and overseas. His entrepreneurial background informs his mindful but innovative approach. He considers himself a "forever student," eager to both build on his academic foundations and stay in tune with the latest business strategies through continued coursework.
Donald's hunger for knowledge and determination for social evolution and inclusion of people with a disability has contributed to CMG`s success, where he is leading a diverse team of amazing individuals from all walks of life. Meanwhile, he vastly believes in a work-life balance for CMG employees as he is regularly engaged in sport and a new hobby of biking.
Dennis brings a wealth of experience to his role as Executive Manager Corporate Operations at Care Metaz. With a degree in Marketing/Communications and a background in senior management and consulting, Dennis has worked in various industries both overseas and in Australia. His expertise lies in the areas of marketing, organisational development, and process design and development.
Dennis is a skilled and certified facilitator and passionate about developing organisations with a diverse workforce and disciplines. He is specialised in process design and alignment, people management and communication. Dennis is a certified Lead Auditor Quality Management Systems (ISO 9001-2015), a certified Lead Auditor – NDIS Quality and Safeguards Commission and the Australian Community Industry Standards (ACIS).
In his role at Care Metaz Global, Dennis leads the Corporate Team, ensuring that the organisation has a solid foundation to support staff in the delivery of participant services. With his expertise and dedication, Dennis plays a crucial role in driving operational excellence and contributing to the overall success of Care Metaz.
Dennis Pfitzner
Executive Manager
Corporate Operations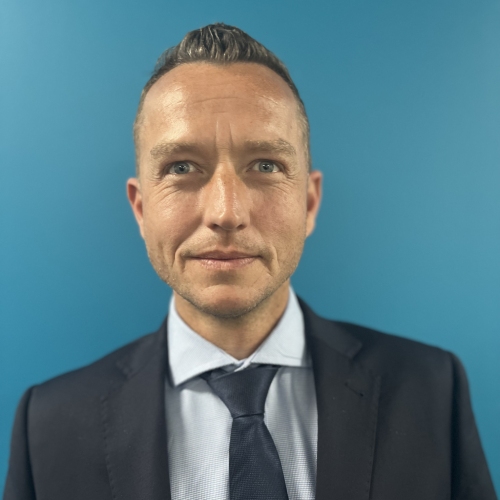 Peter Jones
Executive Manager
Service Operations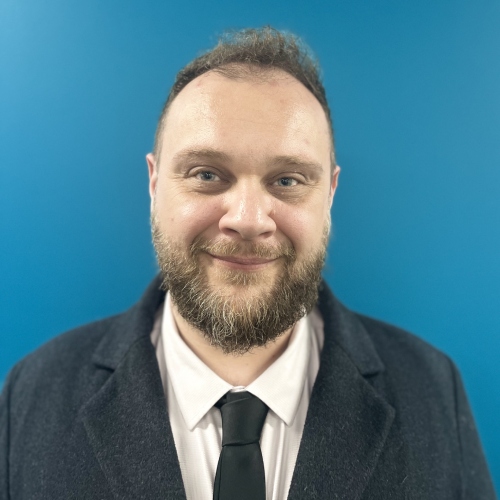 Peter is an innovative leader who is deeply committed to providing quality support to participants, ensuring their needs and priorities are met. He is passionate about promoting their safety, well-being, and ensuring their voices are heard throughout the process. Peter also excels in delivering services that comply with legislative, contractual, and funding requirements. Additionally, he possesses strong stakeholder engagement skills, enabling him to build effective relationships with stakeholders at all levels.
With over 17 years of experience in both front-line and management roles in the Child and Family sector, Peter brings a wealth of expertise to his leadership role. He has successfully managed complex multi-site operations, developed strategic plans for service delivery and growth, and cultivated cultures of inclusiveness, excellence, and accountability.
Peter's professional qualifications include a Bachelor's degree in Social Sciences with a focus on Behavioral Studies from Swinburne University. He also holds a Master's degree in Human Rights from Curtin University, further enhancing his understanding of human rights issues and their application in his work.