Your Trusted NDIS Provider for Quality Care and Support
Care Metaz Global is a registered NDIS provider with a strong commitment to delivering exceptional care and individual support to people with disabilities. Our mission is to empower participants and enhance their quality of life by providing personalised, holistic, and participant-centred services.
With a team of dedicated support workers, we aim to make a positive impact in the lives of our participants. Our approach is founded in compassion, respect, and a thorough understanding of the diverse needs and goals of our participants. We believe in caring without borders, ensuring that our support extends beyond the confines of traditional care, and addresses the unique requirements of each participant.
At Care Metaz Global, our primary focus is on improving the well-being and quality of life of our participants. We work closely with participants, their families, and support networks to develop individualised plans that foster personal growth, skill development, and autonomous living. We believe that every form of support we provide can make a meaningful difference in the life of our participants.
As a registered NDIS provider, we adhere to the highest standards of quality and compliance. We meet and continuously improve the way we work to exceed the requirements of the NDIA (National Disability Insurance Agency) and the NDIS Quality and Safeguarding Commission. Our commitment to excellence ensures that participants receive services that are safe, reliable, and of the highest quality. As a testament to our solid organisational compliance and governance, we are also certified under ISO 9001:2015 Quality Management Systems.
We understand the challenges of navigating the NDIS, as it can be overwhelming and complex. Our team is here to guide you through the process, providing personalised support and assistance every step of the way.
Empowerment
We empower participants to reach their full potential by providing them with the necessary resources, support, and opportunities for growth and development.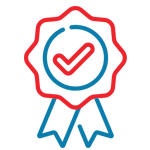 Quality
We continuously strive for continuous improvement of our services, ensuring that our support services are evidence-based, person-centred, and responsive to evolving needs.
Inclusivity
We are committed to creating an environment that recognises and embraces diversity, and ensuring that participants feel welcomed, valued, and included.
Collaboration
We believe in working closely with stakeholders, families, and carers to ensure the best possible outcomes for our participants.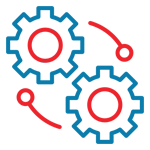 Integrity
We uphold the highest level of integrity, maintaining honesty, transparency, and ethical conduct in all our interactions and decision-making processes.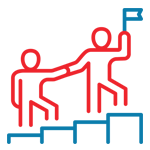 Our mission is to empower the participants to accomplish their personal goals in life, promote their independence, and prioritise their overall well-being through a strong emphasis on healthy living. By creating a nurturing environment, we aim to help them lead fulfilling lives filled with dignity, choice, and opportunities to thrive.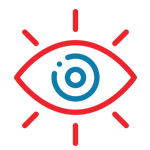 Our vision is to create an inclusive and equitable environment where people with disabilities are valued, respected, and fully integrated into all aspects of life. We strive to ensure every person, regardless of their disability, can live with dignity, participate in their chosen community, and have equal opportunities. Interested in our services? Get in touch with us via the form below and we'll get back to you as soon as possible!